We are an Advent Christian (We believe in and teach the Second Coming of Christ) Church. We are an association of churches. The head of the church is none other than Jesus Christ (Ephesians 1:22-23).

Each congregation of the Advent Christian Church is autonomous, and it is the Word of God that unites us into One Faith (Ephesians 4:3-6). We follow the teachings of Jesus Christ and his holy Apostles, and not the teachings of man.
Hope Community

Church was first started in 1881 under the leadership of pastor Rev. William Mitchell. Located in Dover, NH, Hope Community Church has been seeking to better its community through the power of faith and love. We have sought to create a welcoming environment paired with a love for God's Word and a love for God's people.
Hope's mission is to spread God's love within the immediate community. With a message of acceptance of all races and denominations, we seek to bring the community together under a common understanding of faith. We seek to enact community outreach programs demonstrating the love of our Lord and Savior. By doing this, we effectively aid our members and community just as we are taught to do in the scriptures.
By standing squarely within the intersection of faith and life, Hope Community Church is able to provide its members a fun and exciting experience. We seek to provide a sanctuary for growth so that members gain a deeper intimacy with God and a stronger relationship with each other. Hope Community Church's members and staff are here for you in times of joy and times of sorrow.
Come and experience God's love with us and allow HOPE to usher you into our loving community.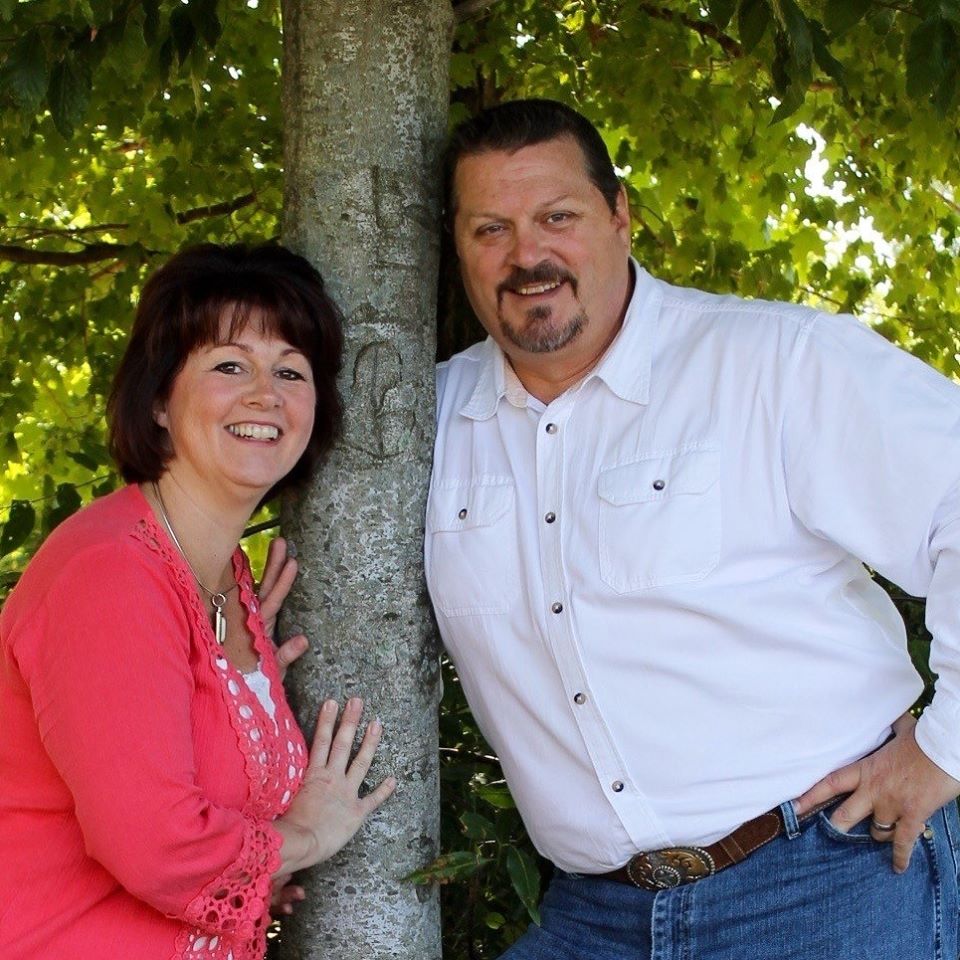 Rev. Edward Cilley grew up in Rochester, NH and enlisted in the United States Marine Corps in his senior year of High School. Pastor Ed left for recruit training at Parris Island, SC shortly after he graduated from Spaulding High School in June 1982.
A combat veteran of the Persian Gulf, he served in a variety of increasingly responsible leadership and staff positions during his military career. Pastor Ed spent his last 7 years of service as a Staff Non-commissioned officer with the Marine
Corps and served with the Recruiting Commands
as the Non-Commissioned Officer in Charge of Multi-man recruiting offices in southern MA and western PA.
finishing the end of his active tour of duty in 1999 at the rank of Gunnery Sergeant.
Pastor Ed was commissioned as a licensed minister in 2008 where he worked as a bi-vocational Pastor at Emmanuel Advent Christian Church in Rochester, NH serving as the Young Adult & Family Pastor until 2013.
In July of 2013, Pastor Ed was brought on full time as the Associate and Student Ministries Pastor.
He has received a Diploma in Biblical Studies as well as a certificate in Biblical Counseling through Liberty University.
Pastor Ed was called to Hope Community Church in Dover, NH in November 2014 and was Ordained and Installed as their
Pastor in January 2015.
Pastor
Ed has been married to his best friend and ministry partner, Tammie, since July 28, 1984. His adult children, Marc and Joshua, who are also Combat Marine Corps veterans, are married to very loving and caring women who he refers to as his "Daughters in Love".
He has two very active grandsons, Connor and Ryan, and has two beautiful granddaughters, Raelyn and Brynleigh.
His interests include rodeo, horseback riding, motorcycles, camping, hiking, hunting and fishing.
"I am truly humbled and nothing in my life story can compare to the blessings of being a servant of my Lord and Savior Jesus Christ", says Pastor Ed who is passionately dedicated to being in full service to the Lord while serving the people of Hope Community Church and the surrounding communities.